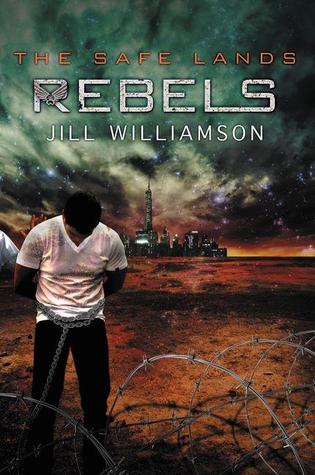 Book: Rebels (The Safe Lands Book 3)
Blurb:
If they can all unite their efforts, together they may be able to expose the Safe Lands' lies to the people. But if they fail, they will all surely die.
My Review: I was very upset when I was too busy to read this awesome book straight through. Rarely can I start and stop a book over a long period and still remain interested and excited to finish.

Rebels

kept my hard-to-earn attention over a period of a few months.
This end to a series had the perfect balance of story. It gave me the satisfaction of the end of a series while still giving hints that the story of the characters continue. Not many series' that I've read have done that successfully, in my opinion.
Williamson's plot was complex and unexpected at times, yet she did a great job at answering the appropriate questions about the characters and storyworld. And if you read the first two books, you began this book with extensive questions. By the end, all the questions were answered or no longer important to the understanding of the story.
Again, I'll say how much I loved the characters and their interactions. Williamson does a phenomenal job presenting actions and consequences. Many of the characters made mistakes, but they all had to deal with the consequences of those mistakes, a concept not present in many modern stories.
I am amazed by the complete worldviews that Williamson developed. The story wasn't just about the members of a village fighting for their freedom against the members of a city. She constructed an worldview in opposition to the village complete with a theology, biology, ethics, government, philosophy, and sociology. Without spoiling the end, Williamson handled the conflicting worldviews incredibly well.
My love for the characters, the story, and the battle of good versus carried completely through this series as

Rebels closed out the trilogy wonderfully.